Enjin welcomes the first racing multiplayer game to its ecosystem, BlockTrucks!
The newest Enjin game will use the Efinity Parachain, and its under development by a small Indie team that has developed a semi-realistic physics racing engine over the years. The game will be playable using a web browser, Android, and iOS with NFT cross-chain compatibility.
BlockTrucks is a play-to-earn, off-road racing game with player-owned customizable big-wheel trucks in the form of non-fungible tokens on Enjin's Jumpnet. Assets will be ported over to Efinity once ready.
There will be four different racing conditions: sand, mud, snow, and the "ramp series" tarmac track with new stadium unlocks as players climb the leaderboard.
Players can climb the ranking table and earn the native token $TRUCK in each race while collecting NFT Cards that can be upgraded to provide better stats for the trucks. The higher the rank, the better the rewards.
Additionally, BlockTrucks offer cosmetic assets to customize vehicles and tournament entry tickets.
How to Earn in BlockTrucks?
Based on information from the whitepaper, players will enjoy a variety of earning methods, both passive and active.
Playing on ranked multiplayer races and climbing the leaderboard will bring home $TRUCK tokens and NFTs.
Participating in bi-weekly and limited-time tournaments
Collecting and selling NFT cards in the marketplace. All cards are NFTs and can be upgraded.
Owning a stadium will generate passive income.
Collecting and selling NFT Cosmetic assets.
Selling earned tournament entry tickets to other players collected from various events for the community.
Selling NFT Booster packs created by collecting and upgrading the appropriate NFT Cards.
Founders Sale is on Going.
With prices starting from only 10$, players can acquire vehicles to use in the game with variable options featuring simple trucks and legendary ones with extra perks.
All income generated will go towards the funding of BlockTrucks development.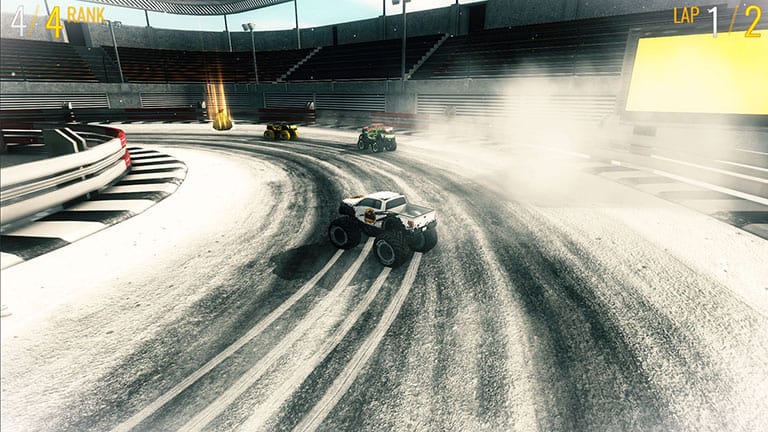 Player Owned Stadiums With Revenue Share.
With the launch of BlockTrucks, 19 player-owned branded NFT stadiums will generate $TRUCK tokens whenever a race takes place. The concept is simple. Stadium owners receive a portion of all tokens earned from the race while generating revenue based on the billboard impressions from the in-game advertising partners.
That's correct; stadiums will have advertisement billboards and generate an income based on the impressions. BlockTrucks states that they will work with the owners to design each stadium's layout, logos, billboards, barriers, and seating colors.
Branded Stadiums are available to purchase for $2,495 through the official store.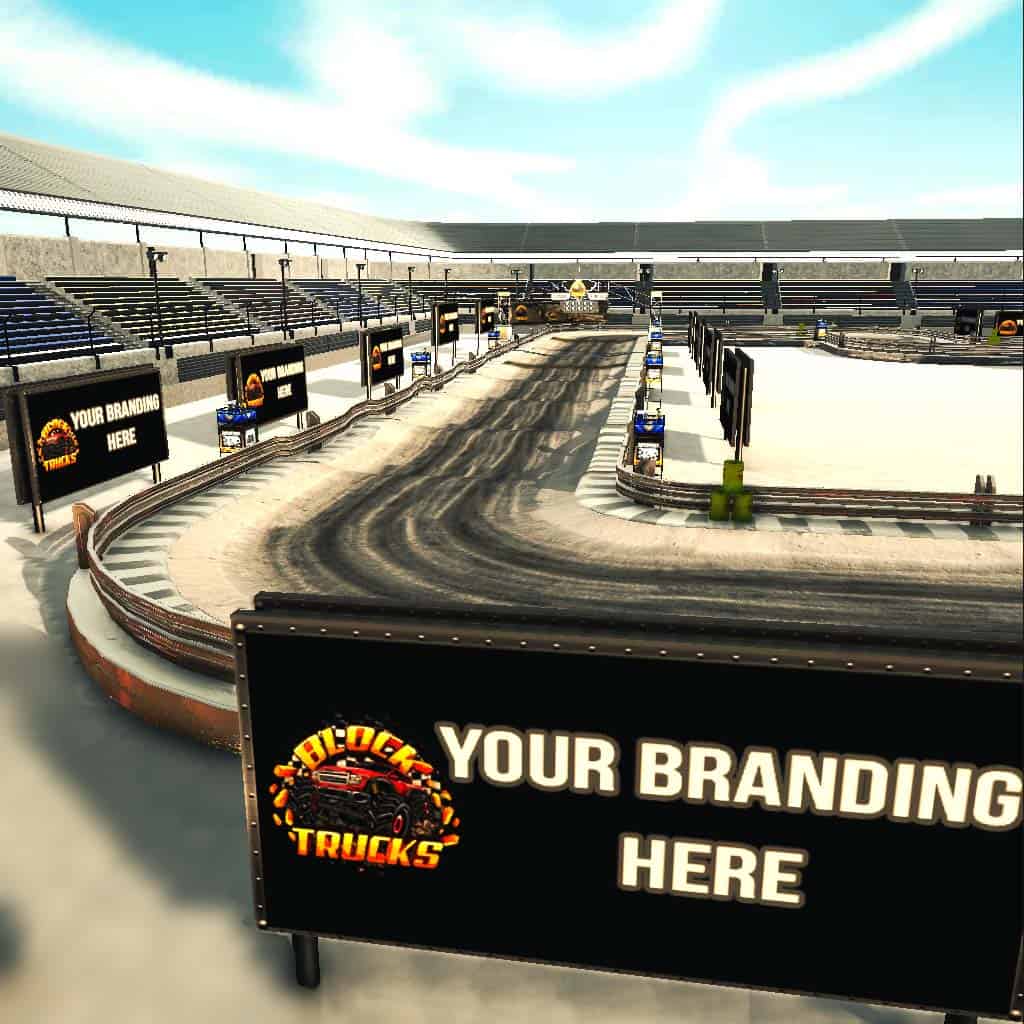 "We're building a competitive multiplayer racing game on a blockchain tech stack geared for game developers! Not only does it make sense to partner with a company called 'Enjin', but their entire product ecosystem is unrivaled in the space.

With Efinity, developers and their players will no longer be held back by archaic fees and restrictions, and able to focus on creating and having fun."

— Greg Quinn, CEO & Founder, blocktrucks.io
BlockTrucks Roadmap
Based on the roadmap, BlockTrucks open Beta Test will arrive in Q3 2022 along with the game launch at a later stage. The Efinity integration will come a few months earlier.
Visit the BlockTrucks website.
George has a native interest in emerging technologies and he's a strong advocate of decentralization. He is the founder and manager of egamers.io as well as an IT student.
If this article, video or photo intrigues any copyright, please indicate it to the author's email or in the comment box.